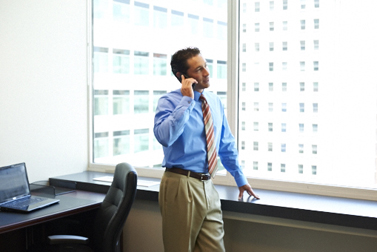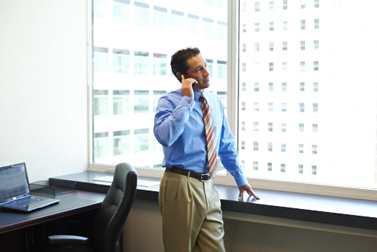 Imagine the benefits of adding satellite offices to your company's footprint. Adding market area will mean growth to your client base and make your company's image appear larger and more successful. With six business centers strategically located throughout the Greater Philadelphia market, your business will also be more convenient for clients, along with employees who have a long commute. Each of our business centers feature beautifully furnished offices and meeting rooms that include full reception staff, secretarial, and tech support and are designed to position your business for success.
American Executive Centers has been helping companies open satellite offices in six locations in Philadelphia, and its Pennsylvania and New Jersey suburbs for over 25 years. Regional Managers find it easier to expand their offices into the Philadelphia Market with American Executive Centers as we provide an office with the right image and the professional services they need to make the venture possible. Whether your expansion requires a conference room to interview new candidates, a Virtual Office or space for your entire sales force, we have a flexible and cost effective solution.
Each Location Offers:
Private Furnished Offices and Virtual Office Programs
Attractive, Professional Reception Areas
A Support Team Committed to Your Success
Beautiful Boardrooms, Conference Rooms and Meeting Offices
Video Conferencing Equipment
Area locations include: Bala Cynwyd, Plymouth Meeting, Radnor, Malvern, Marlton, NJ and a Center City location across from City Hall.


Learn more about the benefits of a Satellite Office:   
---
Why American Executive Centers?
Unparalleled Business Support Services
Everything you need, all at your beck and call
When starting your own business, one of the most important decisions you will make is how to hire and manage your support staff. American Executive Centers makes that decision an easy one by providing you a fully trained support staff that's at your service as soon as you sign your lease.
Your secretarial, technical, and bookkeeping support is on site and available on demand. Forget worrying about hiring a receptionist, bookkeeper, or IT specialist – they are already here and committed to your personal success.
---
Marketing Support
You're not alone
Between finding clients and getting your business recognized, we understand that entrepreneurs juggle a lot of responsibilities, which is why we modified our services to help you grow your business specifically. As you focus on the bigger picture, we will assist you with marketing responsibilities such as:
Creating your brand such as logos, business cards, letterheads, etc.
Developing and maintaining your company website
Creating a marketing plan for launching or re-branding your company and executing it
Writing, designing and distributing e-blasts
Creating pamphlets, flyers, postcards and other marketing materials to help get your business noticed
---
Prestigious Locations
Rent one—Use all six
American Executive Centers offers six strategic locations throughout the Greater Philadelphia market, including Bala Cynwyd, Plymouth Meeting, Radnor, Malvern, Marlton (NJ), and Center City Philadelphia.
---
Flexible Lease Options
No long-term commitments
Signing a traditional three- to five-year lease, and the capital expenditure involved, can put sole proprietorship out of reach for many attorneys. That's why American Executive Centers offer short-term, flexible leases that are low-risk and come with a Satisfaction Guarantee. If you are not completely satisfied with the office and services we provide in your first 60 days, we'll refund all your setup and installation fees!
---
Concierge and Reception Services
The right first impression for your new clients
Your Front Desk Concierge understands the importance of a first impression. She will welcome your guests and announce them with courteous professionalism in your elegant Reception Area. She is available to offer you professional and efficient assistance at your convenience. A small example of the ways we can help you include:
Setting up meeting and Conference Rooms to your specifications
Arranging catering or coffee service
Scheduling and confirming appointments
Obtaining and setting up audio/visual equipment
Making travel arrangements
Sorting and holding mail
Shipping and receiving packages
Researching and recommending services like restaurants and hotels
Maintaining your personal calendar to keep you on track with your busy schedule
No request is too simple or too complicated and special requests are always welcome. We are here to help you succeed. Our goal is to make your experience at American Executive Centers effective and pleasurable.
---
Meeting Rooms
Our rooms meet your requirements
Our private and secure meeting rooms create a professional environment if you wish to hold a meeting with a client or investor in an area outside of your personal office. All meeting rooms available to you are fully furnished with high-speed internet access.
Our Boardrooms and meeting facilities are available by the hour, day, or week. Each are located within our six Greater Philadelphia business centers, which are staffed with a team of Business Support professionals. Our team is available to provide any services you may need from Bookkeeping to Sales Assistance, from an in-house Notary to Administrative Support. We will ensure your meeting is a success.
Our meeting rooms can hold up to 16 guests and offer a full range of audio-visual equipment and presentation tools such as high speed wireless internet connection, Video conferencing equipment, Smartboards, and flat screen monitors. These rooms are designed for both comfort and privacy to ensure that meetings run uninterrupted and maintain a professional image for your business. Reserving a room is easy; simply Sign In, choose a location and select your date and time.
---
Community Adds to Productivity
Your office comes with a built-in peer network
There are a multitude of businesses within an executive suite, comprised of senior executives, entrepreneurs and independent professionals; creating an ideal environment for networking. As part of American Executive Centers' commitment to helping our clients succeed, we provide on-going functions to help our clients make new connections. Some of the offerings we have in place at our six locations include networking luncheons, client introductions by the center manager, lunch n learn workshops and peer group meetings. We also have office parties where everyone can come together and meet in a less-formal environment. Clients get to know those who do not work specifically in their industry, but can be a great contact for generating business.