JILL AQUINO

General Manager
We will make your job easier by surrounding you with a warm and friendly team of business support professionals serving your needs with unsurpassed customer service.
150 N. Radnor Chester Road, Suite F-200, Radnor, PA 19087
800-736-6034 | info@americanexecutivecenters.com

GET DIRECTIONS |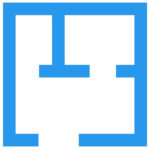 VIEW FLOOR PLAN |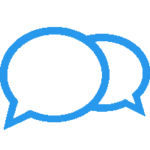 READ REVIEWS
---
Make your first impression your best… Every time.
Our Offices appeal to businesses of any size, whether you have a small business and wish to enhance its image, a medium size firm looking to take advantage of our business support services, or a large firm looking to enter a new market with minimal risk. You receive all the benefits of having a private office space for a fraction of the cost of opening a traditional office.
| | | |
| --- | --- | --- |
| 6 Regional Locations & Worldwide Network | | Personalized Phone Answering & Business Address |
| State-of-the-Art Meeting Rooms | | Onsite Virtual Assistants |
| Pay Only for What You Need | | Secure IT and Onsite Support |

CALL US NOW AT 800-736-6034 OR HAVE US CALL YOU
Watch Our Video To Learn More About This Location
Read Our Reviews
Rent One Office, Get Access to Premier Locations Worldwide

Our Private Offices provide you with access to all 6 locations in the Delaware Valley and more worldwide. Each convenient location is complete with meeting rooms, support staff and technology, when and where you need them.
American Executive Centers' Radnor business center is stationed in the landmark Radnor Financial Center of Delaware County, Pennsylvania. Reminiscent of Times Square, a 30,000 square foot atrium boasts huge plasma TV screens, ticker tapes, fountains and lounge areas that line the walkway to our refined Main Line executive suite. Radnor is also part of the Keystone Innovation Zone Tax Credit Program (KIZ) – an incentive program that provides tax credits to for-profit companies less than eight years old operating within specific targeted industries.
Our professional concierge sits at a desk of mahogany wood, positioned to greet and host all entering guests. This upscale business center offers serviced offices available for rent or lease. We accommodate each office space with regal furniture, uniform with the rest of the fixtures seen around our suite. We also provide a ready-to-use phone system, personalized phone answering and an extensive administration team to support all of your business needs. Our executive offices are available at low rates with flexible conditions, allowing you to rent temporary office space, virtual office space, or private offices ranging from small offices to impressive executive corner offices.
We take pride in our success of helping businesses flourish from using our extensive personalized support teams and high-quality offices. Whether you are renting an office, leasing an office, or take interest in our temporary or part time rental opportunities, American Executive Center's Radnor center is an excellent home for all facets of your business.
Meeting Rooms
You'll have access to our state-of-the-art conference rooms and meeting facilities in all of our greater Philadelphia area locations. Our fully equipped boardrooms, conference rooms, and meeting offices provide the perfect venue for your guests and feature a full range of audiovisual equipment and presentation tools.
The Experience
When your visitors arrive at an American Executive Centers' location, they will be impressed with an elegant, beautifully furnished lobby, that impression will remain throughout the suite. Our courteous and well trained team will personally greet your guests and be available to assist you on-demand.
Community
At American Executive Centers you are part of a community. Our staff is an invested partner in your business and they are here to support you. There are opportunities to engage with other professionals at each location and participate in networking and social events.
Let American Executive Centers help you focus on what you do best, growing your business.
Outstanding Staff
Our clients tell us it is our Team that truly sets us apart from other office solutions. As a family-owned company, we understand the value of relationships. We strive to find the solutions to your problems and handle tasks to ensure everything gets done in your busy work life.
Administrative Assistance
We can schedule your client appointments, answer your incoming calls in a personalized manner. We are here to provide any business support service, such as bookkeeping and meeting materials.
IT Setup And Support
We understand businesses require levels of security and unique configurations. Our IT staff will set up and support your technology. Our meetings spaces are equipped with high-speed wireless internet, video conferencing, interactive smart boards, and flat screen monitors.
Cost Efficient
We take away the need to have the have long-term lease commitments and expenses for amenities you do not always need for your home office. Pay only for what you need on an as-needed basis.
Radnor Shared Office Space Photo Gallery
Schedule a tour of our RADNOR OFFICE