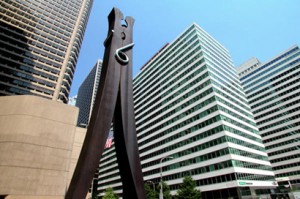 1515 Market Street
Suite 1200
Philadelphia, PA 19102  |  800-736-6034
Get Directions Sign Up Now Pricing Plans
Our Philadelphia Virtual Office comes complete with all the advantages you will need to make your business more productive. Having a Virtual Office in Philadelphia provides you with options such as a prestigious business address, internet access, conference and meeting rooms, day offices, coworking, and reception services. This location is perfect for financial, legal, technology or real estate companies, but can accommodate just about anyone.
The Virtual Office is a customized office facilities and business services program designed for individuals who need access to offices, meeting rooms and support services on an as-needed basis.  With a Virtual Office you'll benefit by having the amenities and professional services you would expect in a large corporate office when you need them, at a fraction of the cost of running a traditional office.
Low Overhead – a Virtual Office eliminates the expense and commitment of a long-term commercial office space lease and the expense of a full time support team.
Flexible Plans – Our virtual office plans can be customized to your exact needs.
Turn-Key – A Virtual Office with American Executive Centers is the perfect complement to a home office, providing the quiet office or meeting rooms with FiOS-fast internet connections, along with world class support services and the business image your business needs to succeed.
Rent 1, Use 7 Locations – Use of multiple locations will increase your visibility and give you the flexibility to meet your clients in a meeting room closest to them.
Professional Image – Enhance your company's image with a prestigious business address and professional office space with such attention to detail that your visitors will surely be impressed when they walk in.
Enhanced Image – The Support Services you need to give your business that competitive edge.
Choose a variety of available plans or allow our team of professionals to customize a plan to meet your needs.
Philadelphia Virtual Office Photo Gallery
What Services are available with your Philadelphia Virtual Office?
Mail Services
Phone Answering and Patching
Meeting Rooms by the Hour/Day/Week
Intake Questions
Making Reservations
Travel Arrangements
Seminar Registration
Taking Orders
Research
Appointment Confirmation
Appointment Scheduling
Social Media Management
Online Chat
Customer Service
Cold Calling
Meeting Preparation
Video Conferencing