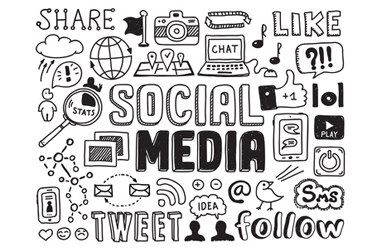 With the growth of Social Media Marketing, businesses are using networks such as Google+, Twitter, Facebook, LinkedIn, and Youtube to communicate and connect with each other. Social media gives business owners powerful tools for reaching thousands of prospects and clients at the click of a mouse. Without a presence on these networks you are missing out on potential business and opportunities. American Executive Centers support team can help you not only get started on social media, but help build brand identity online and promote your products and services regularly.
Many of our clients already have a presence on Twitter, LinkedIn and Facebook, but hate the tedious task of going from site to site to post updates and monitor social engagement.  Let our team free up your time so you can concentrate on growing your business.
Some examples of social media marketing we can assist with include:
Setup custom designed Pages and Profiles
Update your content so it's always fresh & relevant
Grow your audience
Optimize your existing profiles
Create original, engaging messages
Cross-promote positive reviews across your social media network to increase your online presence
Contact us today at 800-736-6034 for more information on Social Media Marketing.