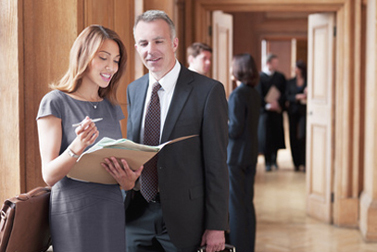 Our professional paralegal staff is ready to assist you as needed. You receive the convenience of a full-time paralegal at the cost savings of a part-time paralegal. Some of the paralegal services we can assist with are:
Preparing, transcribing, and revising documents
Drafting and filing pleadings
E-filing
Serving complaints
Drafting interrogatories and requests for production of documents
Answering discovery requests
Propounding discovery, including drafting
Drafting motions and memorandums
Summarizing medical records and providing chronologies
Preparing wills, powers of attorney, estate documents and trusts
Assisting with estate administration
Notary services
Bankruptcy filing
Our paralegals are fully trained and tested so that you can be assured your work will be completed accurately and in a timely manner.