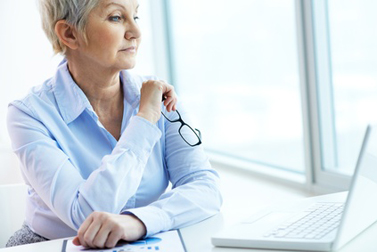 As the health care industry continues to expand, we've tailored our services to exclusively support this field, and have helped several health care providers grow into higher markets. Our assistance and expertise is designed to allow you to focus on running your company while we concentrate on the detailed and time consuming projects that add to your workload.
---
Why American Executive Centers
Reception
The right first impression for your new clients
Our receptionist team will greet your clients as they walk in and answer all of their questions. We can administer forms for your clients to fill out, and make sure everything is taken care of by the time of your appointment. We also provide high-tech boardrooms, executive meeting rooms and training rooms for larger conferences.
---
Personalized Phone Answering Services
Give your business the presence it deserves
American Executive Centers has designed a phone answering service so that you will never miss a call even when you're out of the office or in a meeting. We can patch calls to your office, a secondary line, or even your mobile phone if you're expecting an important message. We will screen your calls and offer your voicemail as well. Our telephone services are designed to support you regardless of your availability.
---
Conference Rooms
Our rooms meet your requirements
Our private and secure meeting rooms create a professional environment if you wish to hold a meeting with a client in an area outside of your personal office. All meeting rooms available to you are fully furnished with high-speed internet access.
Our Boardrooms and meeting facilities are available by the hour, day, or week. Each are located within our six  Greater Philadelphia business centers, which are staffed with a team of Business Support professionals. We will ensure your meeting is a success.
Our meeting rooms can hold up to 16 guests and offer a full range of audio-visual equipment and presentation tools such as:
High speed wireless internet connection
Video conferencing equipment
Interactive Smartboards
Flat screen monitors
These rooms are designed for both comfort and privacy to ensure that meetings run uninterrupted and maintain a professional image for your practice. Reserving a room is easy; simply Sign In, choose a location and select your date and time.
---
Administration
Everything you need, all at your beck and call
Our administration team has experience working with clients in the healthcare industry.
Below are just some of the tasks we execute to help ease your workload.
Schedule caregivers to meet clients' needs
Review and collect proper paperwork from employees (copies of certifications, State ID, and PPD results)
Submit background checks
Schedule tests
Prepare tax forms (I9 and W4)
Prepare payroll through ADP and Paychex services
Filter potential employee paperwork to select qualified individuals for interviewing
Schedule and conduct interviews with potential employees
Make travel arrangements (car rentals, hotel accommodations, and airline reservations)
Order necessary office uniforms and supplies
Prepare and organize client folders
Prepare invoices for clients/follow up with clients regarding unpaid invoices
Create ID badges
Create and maintain a customized caregiver database
Manage accounts in QuickBooks
Marketing
Create brochures, business cards, posters, and advertisements
Conduct internet and market research
Handle sales inquiries and follow through
Customer Service
Relay detailed information regarding services and employment
Consult with clients and analyze their wants/needs
Promptly follow-up with clients after they have begun receiving care
---
IT Support
Your data will be secure and backed up
American Executive Centers provides IT Support to help you with any technology questions that may come up, making recommendations for new equipment or for setting up computers, printers, scanners, etc. Our IT Department is always available to answer basic questions and will network home equipment or mobile devices so you can access information from anywhere. Our internet runs over a secure, private network to ensure the security and safety of your database.
---
Multiple Locations
Rent one—Use all six
One of the greatest benefits of American Executive Centers is that you have the opportunity to hold meetings at any of our locations in one of our professional conference rooms. By having six facilities in the greater-Philadelphia area, you are able to reach clients who would be normally harder to reach due to distance, resulting in more business and more opportunities for growth.
---
Networking Opportunities
Your solo office comes with a built-in peer network
There are a multitude of businesses within an executive suite, comprised of senior executives, entrepreneurs and independent professionals; creating an ideal environment for networking. As part of American Executive Centers' commitment to helping our clients succeed, we provide on-going functions to help our clients make new connections. Some of the offerings we have in place at our six locations include networking luncheons, client introductions by the center manager, "lunch n learn" workshops and peer group meetings. We also have office parties where everyone can come together and meet in a less-formal environment. Clients get to know those who do not work specifically in their industry, but can be a great contact for generating business.