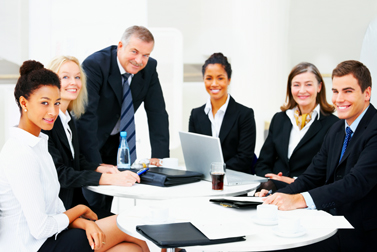 American Executive Centers has well-rounded experience working with clients in the Financial Services Industry. Between our understanding of the financial business and our willingness to accommodate your needs, we dedicate our time to helping you grow.
Our professionally furnished offices and meeting rooms are designed to impress your clients and uphold a highly successful image for your business. When you open your office with American Executive Centers, we will provide you with more than an office… the furnishings, the equipment, telephone system, internet connectivity and most importantly the support staff that you need run the office successfully. All of this allows you huge savings on the capital expenditure and overhead associated with running a traditional office. Our flexible lease terms and affordable rates have helped many businesses grow to a higher potential.
---
Why American Executive Centers?
Multiple Locations
Rent one—Use all six
One of the greatest benefits of American Executive Centers is that while you are a client, you have the opportunity to hold meetings at any of our locations in one of our professional conference rooms. By having six facilities in the greater-Philadelphia area, you are able to reach clients who would be normally harder to reach due to distance, resulting in more business and more opportunities for growth.
---
Meeting Rooms
Our rooms meet your requirements
Our private and secure meeting rooms create a professional environment to meet clients for estate planning, consulting, cash flow management, etc. All meeting rooms available to you are fully furnished with high-speed internet access.
Our Boardrooms and meeting facilities are available by the hour, day, or week. Each are located within our six Greater Philadelphia business centers, which are staffed with a team of Business Support professionals. Our team is available to provide any services you may need from assisting with Financial Planning Seminars, to an in-house Notary and Administrative Support. We will ensure your meeting is a success.
Our meeting rooms can hold up to 16 guests and offer a full range of audio-visual equipment and presentation tools such as:
High speed wireless internet connection
Video conferencing equipment
Interactive Smartboards
Flat screen monitors
These rooms are designed for both comfort and privacy to ensure that meetings run uninterrupted and maintain a professional image for your firm. Reserving a room is easy; simply Sign In, choose a location and select your date and time.
---
Team of Support Staff
Everything you need, all at your beck and call
Between analyzing client records and a surplus of paperwork we recognize that financial professionals juggle a lot of responsibilities, which is why we modified our services to help in your industry specifically. As you focus on the bigger picture, we will build your client relationships while keeping your files ordered and audit-ready all at a low cost.
To uphold the confidentiality requirements your company follows, our team of administrative experts can sign confidentiality forms, partake in background checks, get fingerprinted and even complete ethics courses when needed. Your Microsoft certified team is available to handle all of your computer needs.
---
Reception Area
The right first impression for your new clients
Your Front Desk Concierge understands the importance of a first impression. She will welcome your guests and announce them with courteous professionalism in your elegant Reception Area. She is available to offer you professional and efficient assistance at your convenience. A small example of the ways we can help you include:
Setting up meeting and Conference Rooms to your specifications
Arranging catering or coffee service
Scheduling and confirming appointments
Obtaining and setting up audio/visual equipment
Making travel arrangements
Sorting and holding mail
Shipping and receiving packages
Researching and recommending services like restaurants and hotels
Maintaining your personal calendar to keep you on track with your busy schedule
Any request is neither too simple nor too complicated and special requests are always welcome. We are here to help you succeed. Our goal is to make your experience at American Executive Centers effective and pleasurable.
---
Personalized Phone Answering
Give your business the presence it deserves
Receptionists can handle high-volume inbound calls and all calls are answered in a familiar, friendly voice, with your company greeting. We even schedule appointments, make customer service and follow-up phone calls, or assist your callers when you or your co-workers are away. Your trained receptionist will be an extension of your business, available to you and to your callers. If you are unavailable, calls are transferred to your personalized voicemail that alerts you via email, and tons of additional calling features to make your life easier.
---
Administrative Assistance
You're not alone
We support your company by taking on common administrative responsibilities such as:
Inputting accounting information into popular databases (such as ACT)
Updating desktop files & accounts
Entering transactions
Printing confirmation reports
Scanning & organizing documents on computer
Creating & organizing filing systems to track investments, securities, insurance & annuities, contracts, correspondence, taxes, etc.
Maintaining audit-ready files
Updating & labeling folders
Shredding old documents
Contacting a compliance company to confirm monthly account balances or generate monthly reports
American Executive Centers also offers an in-house Notary at all of our facilities for your convenience.
---
IT Support
Your data will be secure and backed up
Because we have worked with many financial services companies, we are familiar with broker-dealer compliance and regulatory matters. We understand the importance of keeping confidential files backed up and will provide IT Support to help you store private information in a secure space. Our IT Department is always available to answer basic questions and will network home equipment or mobile devices so you can access information from anywhere. Our internet runs over a secure, private network to ensure the security and safety of your data.
---
Customer Service
Never miss that important call
Our team also understands customer service is a key component to the growth of your business. We can maintain contact with your clients and offer services including:
Sending Account Update forms in the mail
Mailing specialized letters/cards to clients
Answering calls and fielding client questions
Calling clients to set or confirm appointments
Creating & sending monthly/weekly newsletters as an email blast or mail merge